Discourse: New Issue Released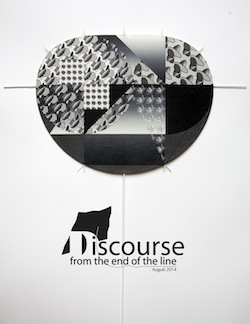 In the latest issue, Scott Skinner points out kite books you may have missed, Joe Hadzicki weighs in on tips for the novice kite traction enthusiast, Ali Fujino relates her visit to Jacob Hashimoto's "Gas Giant" installation, Stephen Hoskins introduces his unique 3D printing techniques for kitemaking, and Ajay Prakash presents a personal remembrance of Indian kitemaker Babu Khan.
Download and read Discourse Issue 17 > Download PDF
A Kite for All Seasons:
Congratulations Erin and Tanner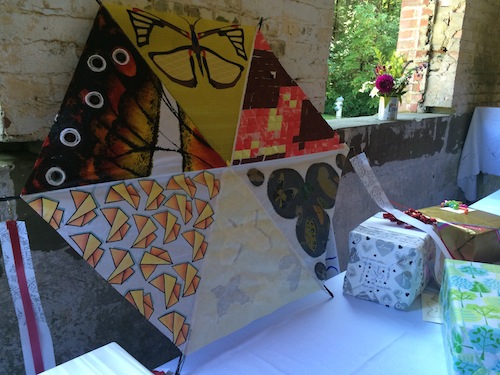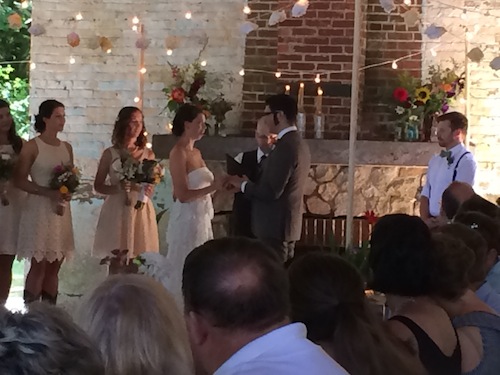 In October of 2013, Grupo Guate from Drachen went down to Sumpango, Guatemala to distribute 300 Barriletes Gigantes (Giant Kites of Guatemala) books written in Spanish to the kitemakers of Sumpango.
Among those in our group were our long-time graphic artist Erin Schiedler and her fiancé, Tanner Hatch. The Grupo decided to celebrate their nuptials in the finest of kite manner, a hexagonal Guatemala kite of paper: six wedges done by those who were with Erin and Tanner in Guatemala! Artists included Scott Skinner, Greg Kono, Joe Hadzicki, Grace Jennings, Jose Sainz, Laurie Leak, Ali Fujino, and Christine Yuengling Niles. Erin and Tanner were married July 26th, 2014.
May they both fly forever!
Kitemania: Two Kite Clips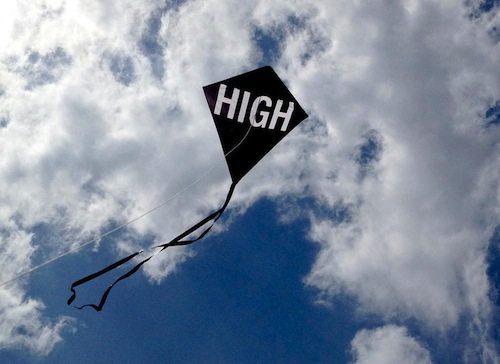 After 20-plus years of researching the world of kites, we are always amazed to find something delightfully unique. Enjoy these two videos!
Flying "Toothless" under the Tower Bridge in London:
www.youtube.com/watch?v=_VMPc0i7cVw
And become "High as a Kite:"
www.vimeo.com/92769210
Fair Winds,
The Drachen Foundation