Just Released: Discourse Issue 23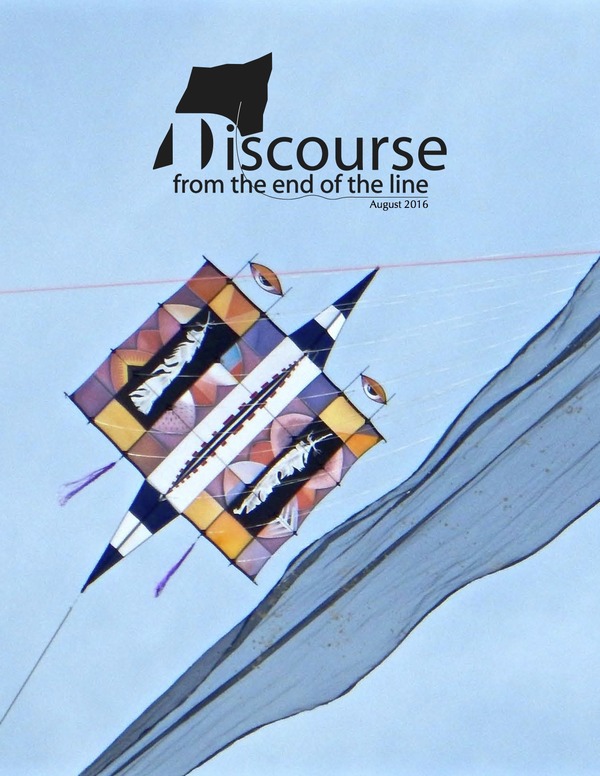 In the summer issue of Discourse: from the end of the line, father and son kite ambassadors Richard and Robert Loera share insights on how they came to kites, photos by Jose Sainz tell the story of 2016's Cervia International Kite Festival, Scott Skinner discusses the ideas of pioneering sky artist Otto Piene, Joe Hadzicki brings an update on the state of wind energy generation, Ali Fujino reports on Drachen's first kite exhibit in Tieton, Washington, and NGO Roshni Helpline inspires with their kite project to raise awareness about the cause of missing children in Pakistan.
Download and read Discourse Issue 23 > Download PDF
Barriletes Gigantes Are Coming to Tieton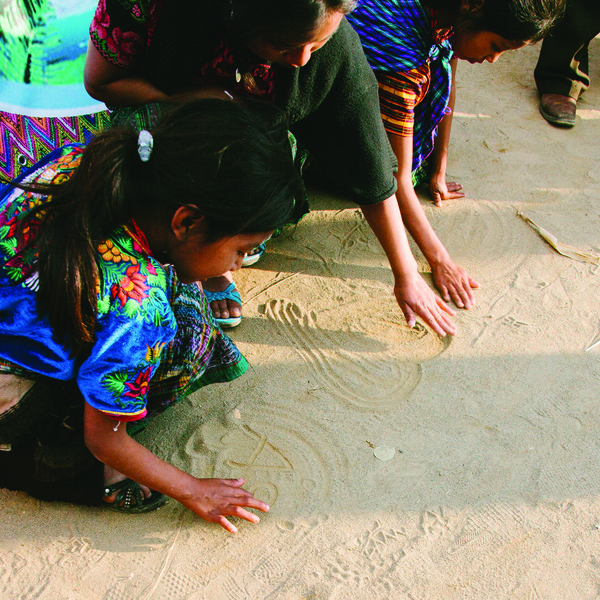 Erin and Tanner Hatch
Guatemalan barriletes gigantes (giant kites) are coming to Tieton for the Day of the Dead!
Photographers and designers Erin and Tanner Hatch traveled to Sumpango, Guatemala with the Drachen Foundation in 2013. With backgrounds in architecture, art, graphic design, and photography, the couple was instantly transfixed by their visit to Guatemala. The Festival de Barriletes Gigantes de Santiago Sacatepéquez was a feast for their eyes, hearts, and minds.

Erin and Tanner Hatch
In this exhibit, they hope to convey a small slice of what they, and a few of the other attendees, experienced during the trip. Many of the vignettes documented at the festival transcend place and time – could they have been taken here, in Tieton? The Festival is a celebration of perseverance, creativity, and ingenuity rendered in rainbow­colored tissue paper. But aren't these the stories of all human kind? The curators hope to convey triumph over oppression and the endurance of the human spirit through these pieces.
Dia de los Muertos Community Celebration
Tieton Warehouse
October 30 to November 20, 2016
Open Friday, Saturday, & Sunday from 12:00 ­- 3:00pm
There will also be an exhibition celebrating the lives of loved ones passed, featuring a traditional Oaxacan sandpainting by Fulgencio Lazo.
Pat Hammond in Flight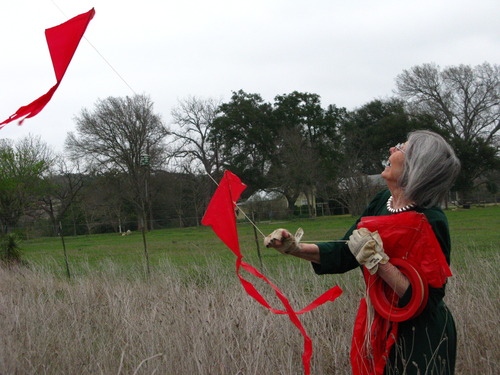 Christopher Ornelas
Our colleague Christopher Ornelas takes off again, this time in two ways. A resident of San Antonio, Texas, he has known the family of kite collector and artist Pat Hammond for decades. We have written about her kite art in years past (read an article about Pat in the May 2012 Discourse here), and many know her from her curated kite exhibits around the states. Her own approach to kites was often accompanied by her personal poems. Her wonderful family recently thought it was time to document Pat and all her artful accomplishments and muses, and commissioned Christopher to detail it all in a book, soon to be published by the family and distributed by Trinity College, San Antonio.
The photos above of Pat flying one of her favorite kites, the kite train, illustrate her ongoing love for kites and her passion for not just collecting, but flying!
Through Christopher, we are able to get that personal story about her life which helps to document the early development and growth of the United States hobby kite movement that transformed into high art! This book will be a charming tribute to Pat Hammond for generations to come. Many of the pieces of the collection and her own kite art will be uploaded to the Drachen website.
Stay tuned to learn more about the release of the book and where to purchase it.
Author Christopher Ornelas will take flight on his own adventure in the fall, furthering his path in the studies of meditation and Buddhism.
Fair Winds,
The Drachen Foundation