Our Final Issue of Discourse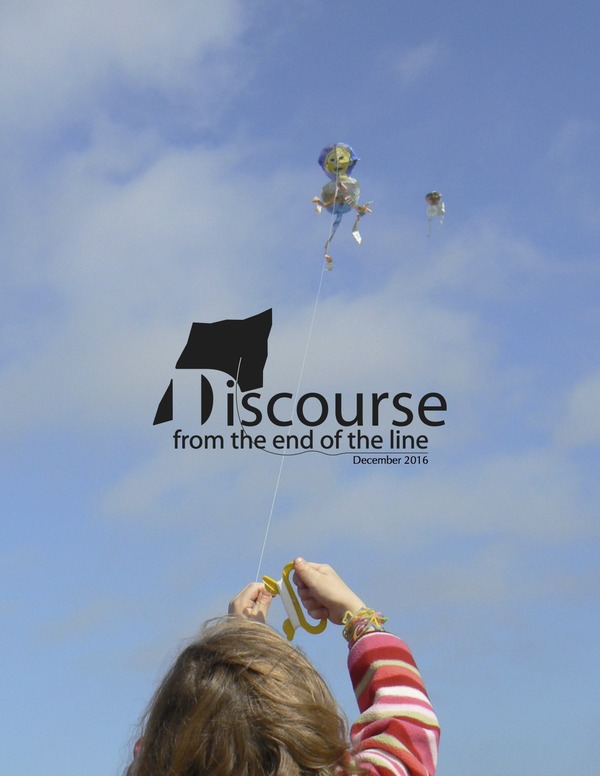 In our final issue of Discourse: from the end of the line: Joe Hadzicki studies the Deep Green underwater "kite" project; Scott Skinner issues a kitemaking challenge based on the Clawson Machine Co.'s vintage tailless star kite; Drayton Callison introduces the wonderful "World's Greatest Kiting" exhibit at The Studio@620 in St. Petersburg, Florida; teachers Jessica Garrick, Katie Morrison, and Ben Chickadel share their extensive use of kites with students at Seattle's University Child Development School; one of the world's great kite innovators, Mårten Bondestam, presents his archive of kite puppets; and we honor the passing of our dear friend Corey Jensen.
Download and read Discourse Issue 24 > Download PDF
Big Solutions for Small Vessels
The Drachen Foundation is proud to have been a contact point for many of the groups that have explored kite-borne energy systems. In keeping with this tradition of spreading information about innovative solutions to world problems, here comes the Ro-Kite Single Vessel Speed-Sweep system. I love the descriptions that the system "cheats physics" to more effectively and speedily skim oil from oil spills. Enjoy this introduction to innovative problem-solving.
Read "Big Solutions for Small Vessels" in Maritime Journal:
www.maritimejournal.com/news101/pollution-control/big-solution-for-small-vessels
The Best of Getting is Giving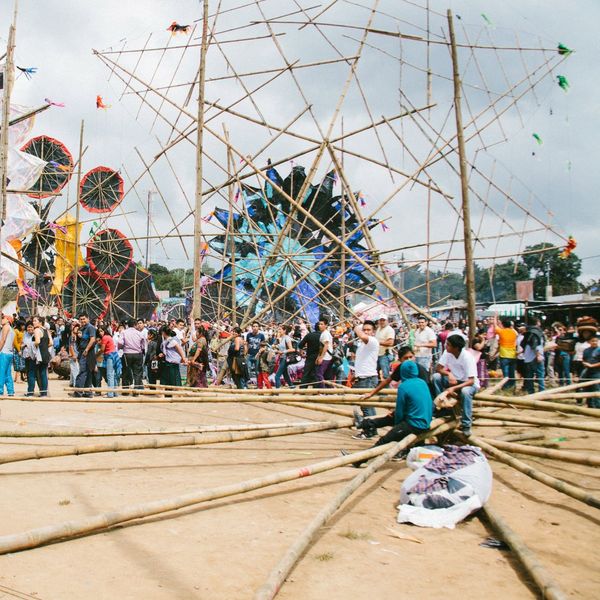 Image 1
Our annual year-end funraising brings in funds to keep Drachen's resources available and online! For every person who gives $100.00, we will send you an original, digital, metal, 12" x 12" full-color print ready for hanging!
Pick from the four images in this article by photographers Erin and Tanner Hatch.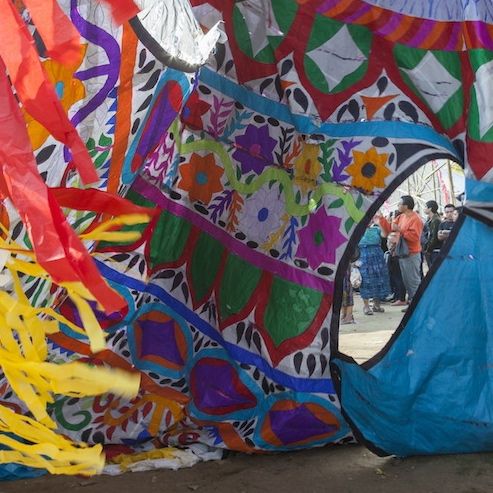 Image 2

Image 3
Erin and Tanner Hatch joined the Drachen Foundation team in 2013 to photo document the kites of Sumpango, Guatemala. These photos were exhibited at the 2016 Dia de los Muertos Festival in Tieton, Washington, from October 31st to November 15th. They donate their works to keep Drachen online, giving the world access to the world of kites.

Image 4
Donations must be received by December 31, 2016 and can be made on our website by clicking here. We will get in touch to confirm your selection and shipping information. Our apologies to our international friends, but due to the complexities of overseas shipping, we can only ship to U.S. addresses.
Fair Winds,
The Drachen Foundation